3 for 2 deal: we accept two methods of online payment
If you are ordering from outside the UK please read the notice below.

Secure checkout with PayPal

Secure checkout with card
please complete every line





Overseas orders: Due to the increasing cost of postage for overseas delivery we have had to make our parcels lighter and thinner. Previously, any order consisting of more than one dvd has had to be sent as a parcel and not a large letter (maximum thickness 2cm in some european countries) which greatly increases our shipping costs. To keep the free shipping option on our website we will now be sending orders as discs and sleeves only, you will need to put the sleeves into your own cases if you so wish. Orders of just one dvd will be sent in an Amaray case as usual. Additional benefits of doing this include less chance of damage in transit and less chance of items being held up in customs and also less likelyhood of any customs charges (we will declare the value of the parcel to be the cost of materials).



As of 1st February 2020, if you live in the USA or Canada, we will ensure your dvd is in NTSC format. You will no longer need to check if your equipment is compatible when ordering from us.
Powered by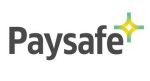 Our website has the latest integrated 256-bit SSL encryption. PaySafe is a secure global payment system (part of Optimal Payments) and will never share personal information with third parties. We conform with the Data Protection Act, 1998.