Search Website
Newsletter
Subscribe or unsubscribe here.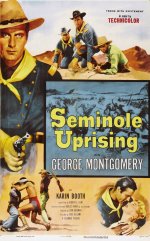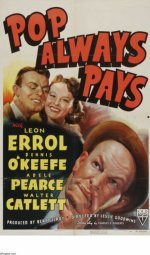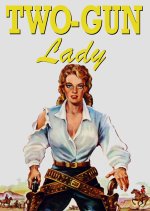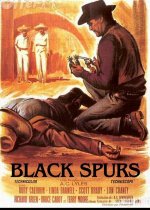 New for April 2017
Cavalry Scout (1951), Escape from Broadmoor (1948),Hot Lead (1951), Manila Calling (1942), Matinee Idol (1933), The Maverick Queen (1956), The Mountain Road (1960), The Return of Mr Moto (1965), Revak the Rebel (1960), The Riverside Murder (1935), This Gun for Hire (1991)
Feedback: Delighted with my film I ordered and that bit of foam made me smile!
"My dvd
The Steel Bayonet
arrived the other day in perfect condition, many thanks. It is for me a great pleasure indeed when I can do business with a company who really cares about the oldies, that small piece of polystyrene in the box has impressed me, you cannot imagine. I can think of several distributors who could well use your techniques to guarantee complete customer satisfaction, rather than discs arriving, in some case, mortally damaged, again well done and many thanks" John C.
RIP Micheal Winner
Anthony Attard wrote the script for one of our rare films
We received a nice email from the writer of the 1979 film,
That Summer
. Anthony Attard wrote:
Many thanks indeed for the dvd. They say, "Everything comes to those that wait." Simply amazing how staying in a hotel in St Ives last week and a chance conversation with a movie buff member of the staff led me to you. We watched the film this afternoon. Incredible that 31 years after the making of the film, my wife has finally been able to see it. It is only the second time I have seen it.
I couldn't recall most of the film's action. I wrote the original screenplay, the basic plotline was in the film but my script was much tougher and better dialogue. The producers brought in a female writer and she watered the script down. Columbia didn't like the finished film and asked what happened to my script? So, it's why they never got behind the film and buried it. I have to say that rather than share the screenplay credit I still have absolutely no regrets about telling my agent I wanted just a simple "from an original story by..." credit. But, it was good to see young Ray Winstone again, and the film certainly brought back good memories of fun times during summer seasons in Torquay - the 'English Riviera' back then - in the 'sixties Ah, sweet days of youth! Again, many thanks! Anthony Attard
Mark Lindsay Chapman - This highly underated actor recently spent some time here in Surrey and we certainly had some good nights out! He has been in the movie business since 1987. He was originally picked to play the part of John Lennon in a movie but after Yoko Ono discovered his name was coincidently the same as the real life killer Mark Chapman, she blocked it. He became famous overnight after appearing on Johnny Carson's Tonight Show and made a couple of movies,
Annihilator
and
American Gothic
. He then moved onto tv series, starting in Dallas, then Falcon Crest, Swamp Thing, Murder She Wrote and Days Of Our Lives among them. In 1995 he starred in Stephen King's
The Langoliers
, which is well known for its cult status amongst the Sci-Fi fraternity. In 1997
Mark
had a major role in James Cameron's
Titanic
, where he played the part of Chief Officer Wilde, a real-life hero. Thank you for the signed photo I have on display in the shop! He recently played John Lennon in the film
Chapter 27
. Mark has now returned to California and is looking to start a new project.