Subscribe to the newsletter and you can get up to one third off all future orders. Your email address is safe with us and you may unsubscribe at any time.
---

---
Movie of the Month:
"This version is the best available anywhere on the internet, Chris."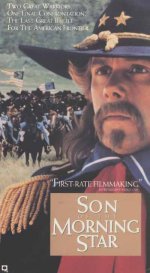 Welcome to a world of classic, rare and cult movies.
We love old films and we love to help you find them.
It's a sad fact that so many great films of the last century have never seen a release on dvd, and many never made it to video either. Finding these rare films can be very hard. You may have tried buying films from online auction sites and found you have been disappointed by either the sound or picture quality. When you deal with us we can assure you we will source and supply the film you want in the best possible picture and sound quality available. Every film on our website can be sourced and supplied to you. You have the peace of mind knowing that you are dealing with people who enjoy films as much as you do. If you cannot see the film you want please get in touch, we love the challenge of finding a rare film. On average we add about 10 films a week to the full list which includes a selection of old classics, film noire, cult films, British pop culture and made-for-TV movies.
A - Z Movie List
---
News: We are very saddened by the recent death of Micheal Winner. We were fortunate enough to have supplied him with many rare films, including several of his own making including Hannibal Brooks, The Games, The Jokers and The Wicked Lady. We thank you for your contribution to film industry.
---
News: We recently had a visit from our good friend Mark Lindsay Chapman (of Dallas, Baywatch, Titanic fame). I have added a few pictures with some friends. Read more
---
News: We received a nice email from the writer of the 1979 film, That Summer.



Many thanks indeed for the DVD! They say, "Everything comes to those that wait." Simply amazing how staying in a hotel in St Ives last week and a chance conversation with a movie buff member of the staff led me to you. We watched the film this afternoon. Incredible that 31 years after the making of the film, my wife has finally been able to see it. It is only the second time I have seen it. I couldn't recall most of the film's action. I wrote the original screenplay, the basic plotline was in the film but my script was much tougher and better dialogue. The producers brought in a female writer and she watered the script down. Columbia didn't like the finished film and asked what happened to my script? So, it's why they never got behind the film and buried it. I have to say that rather than share the screenplay credit I still have absolutely no regrets about telling my agent I wanted just a simple "from an original story by..." credit. But, it was good to see young Ray Winstone again, and the film certainly brought back good memories of fun times during summer seasons in Torquay - the 'English Riviera' back then - in the 'sixties Ah, sweet days of youth! Again, many thanks! Anthony Attard
---